Bread with Aubergine Dip
---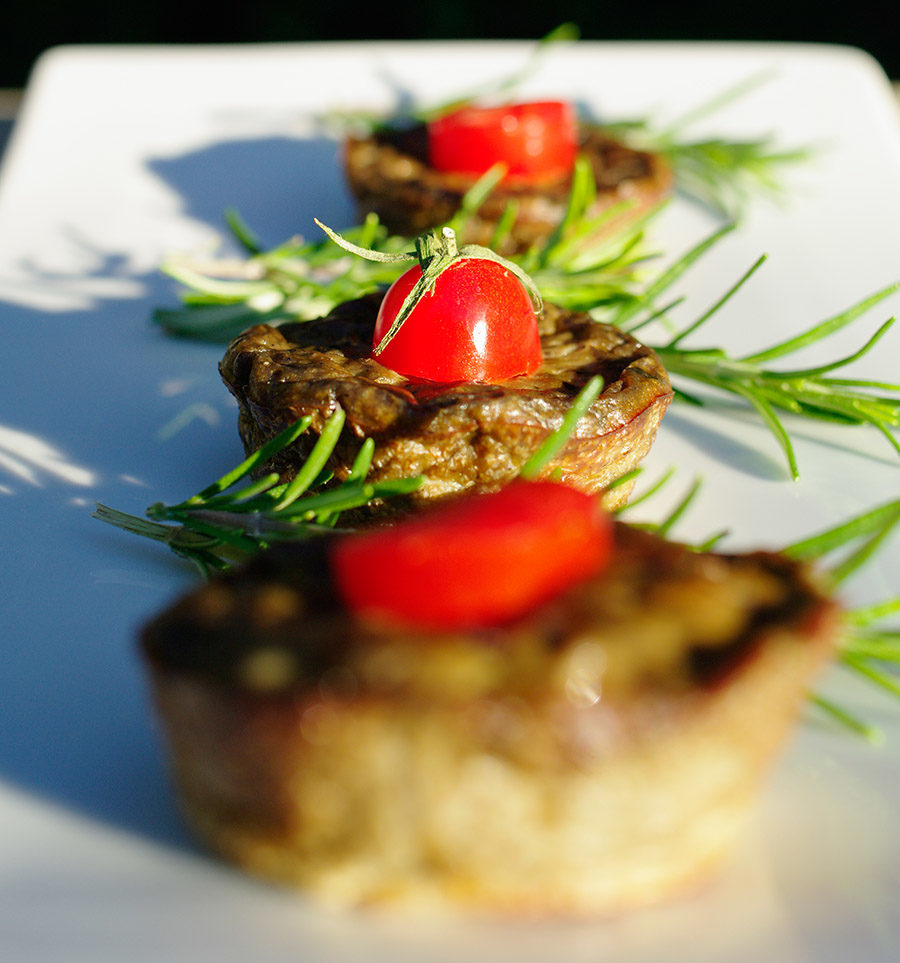 Recipe by Pic-nic vigneron Mourgues du Grès
Pairs perfectly with: Capitelles Rosé
Ingredients:
250g aubergines
Thick fresh cream
2 onions
1 clove of garlic
Savory
Olive oil
Salt and pepper
---
1. Cook 250g of aubergine on low flame in some olive oil with onions, 1 clove of garlic (crushed), savory, salt and pepper.
2. Grind it to obtain a homogenous consistency.
3. Beat 6 whole eggs with a little salt and pepper and mix with the aubergine.
4. Add 2 tablespoons of thick fresh cream.
5. Bake in a cake tin for 30 minutes at about 210° (or thermostat 7).
6. Remove from the tin and serve warm or cold with a tomato sauce.