Layered aromas and ageing
The stone capitelle that stands in our vineyard is the inspiration for this exceptional cuvee.
In the image of this edifice, we hope that our wine finds its place in history; like its walls shaped with precision, we search for the harmony of a delicate yet structured wine.
Our ageing cellar, constructed with the same Beaucaire stone, shelters the barrels underground, under vaulted ceilings that keep them cool and allow them to age in peace.
The result of this cuvee is concentration and elegance.
AOP Costières de Nîmes
White
The marriage of white Grenache with a touch of Roussanne and Viognier
With a touch of Vermentino -depending on the vintage-.
This cuvee is a selection of our best white wine clos.
Pressing of complete bunches of grapes, fermentation and ageing in demi-muids for one year.
Organic Agriculture grapes and vinification without sulphur since the 2015 vintage.
Recipe
ideas for
our white
wines…
Bouquet
White flower, dry fruits (almonds) with a hint of citrus and white-fleshed fruit.
Palate
A beautiful structure with a clear minerality, concentrated and fresh, a beautiful aromatic persistence.
Food pairing
To be decanted and served at 15ºC, accompanying poultry with cream, sea bream in butter sauce, veal with griolle mushrooms, goat cheese tomme.
Ageing
Enjoy now or over 6 years.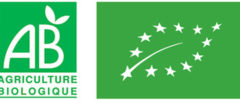 2015 Robert PARKER'S WINE ADVOCATE
I continue to love the whites from Costières de Nîmes, and these have to be some of the best kept secrets out there. For example, the 2015 Capitelles Blanc tastes like it costs twice its going rate and would stand up to a great Chateauneuf du Pape. It's made in a richer, layered and textured style and offers notes of white flowers, pear, buttered citrus and toasted bread. Drink this concentrated, balanced and classy white over the coming 2-3 years.
Graded : 92/100
2015 – Concours challenge Millésime Bio 2017
Silver medal
2013 ROBERT PARKER'S WINE ADVOCATE :
One of the stars of the appellation […] this beauty gives up classic notes of citrus, melon rind, brioche and white flowers on the nose. Medium-bodied, layered, balanced and with both freshness and richness, this terrific white has real class and depth.
Graded : 91/100
2013 BETTANE & DESSEAUVE « LE GRAND GUIDE DES VINS DE FRANCE 2015 »
Capitelles Blanc 2012 : Un élevage ambitieux pour cette nouvelle cuvée en blanc.
Grenache majoritaire avec de la roussanne et un peu de viognier, élevés en demi-muid. Encore marqué par son élevage mais le vin est fin et racé.
Graded : 14.5/20
2012 LES MEILLEURS VINS DE FRANCE 2015 par la Revue du Vin de France
Capitelles Blanc 2012
Graded : 15/20
GUIDE DUSSERT – GERBER DES VINS 2015
Fleure le musc et l'aubépine, tout en bouche, de robe brillante et limpide, d'une jolie rondeur, suave et persistant.
2013 BETTANE & DESSEAUVE – Date de parution : 2017
Graded : 14/20