Chocolate Lamb Sauté
---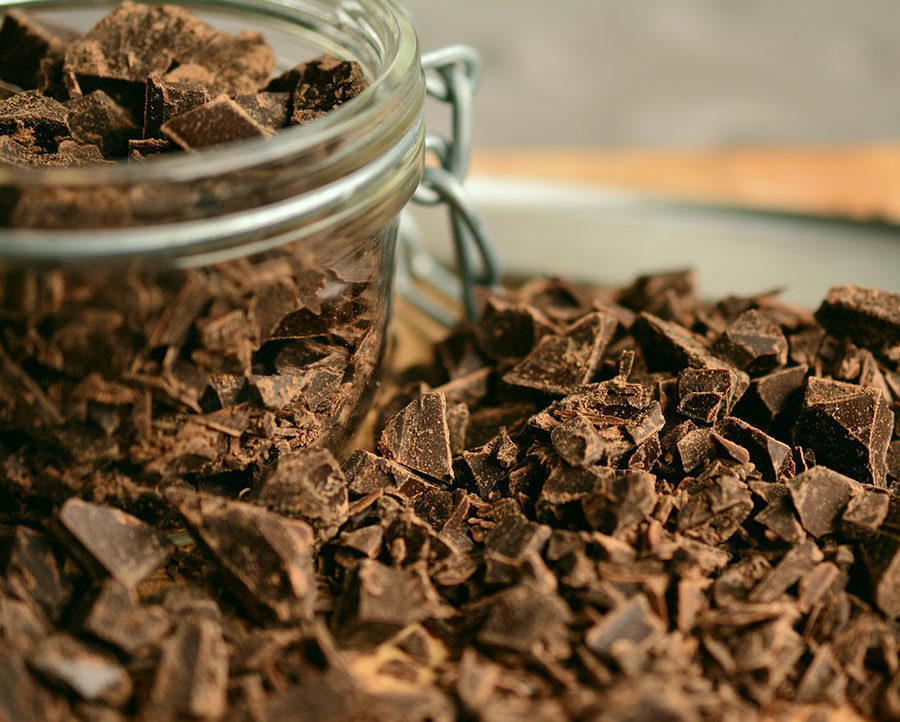 Recipe by Emmanuel Laporte for Terre de Feu, Les feuilles libres

Ingredients:
800g shoulder of lamb
2 shallots
20g butter
2 tablespoons oil
300ml full-bodied red wine
1 bouquet garni
Salt, pepper
---
The sauce:
2 teaspoons cocoa
30g dark chocolate (63%)
1. Cut the lamb shoulder in pieces of roughly 60g each.
2. Finely chop the shallots. Set aside.
3. Heat butter and oil in a casserole.
4. Cook the meat in the butter-oil mixture.
5. Add the shallots and drizzle with the wine.
6. Add salt and pepper and the bouquet garni.
7. Cover the casserole and let it simmer for 50 minutes.
8. Remove the pieces of meat from the casserole.
9. Reduce the cooking juice, strain and then thicken with the cocoa and grated chocolate.
10. Whisk the sauce well, and then strain again.
11. Serve the lamb in soup plates.
12. Spoon the sauce on the meat and serve immediately.
Tip: Serve this sauté with red cabbage vinegar confit, or with chestnuts, or even diced browned onions.