A fruity and fresh gourmet wine
The 'Galets' are reminiscent of our terroir of rounded stones known as 'grès'. Sculpted by the moraine of the Rhône glacier in the Quaternary Period, they characterise the Costières de Nîmes in the south of the Rhône Valley. This cuvee comes in all three colours; their robes resemble the shades of our white stones (Galets Dorés), pink stones (Galets Rosés) and red stones (Galets Rouges). The minerality contributes to the balance of the wine.
Galets Rosés is a gourmet rosé with a beautiful aromatic complexity. Fruity and mineral, it unites elegance and freshness.
AOP Costières de Nîmes
Gourmet Rosé
Syrah Saignée, Grenache with a hint of Mourvèdre
Pre-fermentation maceration: between 2 hours (Syrah, Mourvèdre) and 4 hours (Grenache).
Fermentation under controlled temperature (16° then 20° at the end of the fermentation).
Ageing on lees (1 month) with stirring if necessary.
No malolactic fermentation.
Vinification and ageing without sulphur for more purity and fruitiness.
Recipe
ideas for
our rosé
wines…
Appearance
Intense grenadine.
Bouquet
Wild strawberry, raspberry, redcurrant, citrus mint.
Palate
A quick attack, mineral and fruity (strawberry) with a hint of pepper.
It is very ample and profound, yet it retains an airiness.
Strong aromatic persistence.
Food pairing
Red mullet, exotic cuisine, sweet and salty dishes (orange chicken), tuna tartar…
Serve at 10°C.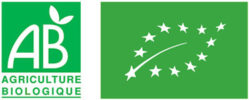 LE GRAND GUIDE DES VINS DE FRANCE 2017
Bettane & Desseauve « Plus rafraîchissant que vineux. Bonne franchise en bouche. À boire sans complication. »
Note : 13.5/20
LES MEILLEURS VINS DE FRANCE 2016 par la Revue du Vin de France
« Galets Rosés joue la carte du charnu et du volume de bouche »
Note : 14/20
GAULT & MILLAU – Top 100 Rosés dégustation (Rhône)
« Elected the second best rosé of the Rhône Valley. »
Note : 16/20
MIDI LIBRE Spécial Rosés de l'été
Galets Rosés 2016 sélectionné.