Generous fruit for a gourmet wine
The 'Galet' are reminiscent of our terroir of rounded stones known as 'grès'. Modelled by the moraine of the Rhône glacier in the Quaternary Period, they characterise the Costières de Nîmes in the south of the Rhône Valley. This cuvee comes in all three colours; their robes resemble the shades of our white stones (Galets Dorés), pink stones (Galets Rosés) and red
stones (Galets Rouges).
The minerality contributes to the balance of the wine.
AOP Costières de Nîmes
Red
Predominance of Syrah mixed with Grenache.
With a touch of Mourvèdre -Depending on the vintage-.
Vinification without sulphur for more purity and fruitiness. A slight addition at bottling to ensure the stability and ageing of the wine.
Aged between 12 and 15 months in concrete vats for a wine that unites roundness, freshness and balance.
Recipe
ideas for
our red
wines…
Appearance
Deep ruby, with purple hues while it's young.
Bouquet
Profound and vibrant, with notes of blackberries and crisp blackcurrant.
Palate
Generous and gourmand.
Smooth, harmonious tannins in a wine where red berries, liquorice and violet mix. A mineral finish that contributes to the balance of the wine.
Food Pairing
Grilled meat, tagine, rabbit with prunes and cheese.
Serve at 15°C to bring out the fruitiness.
Ageing
Enjoy now or over three years.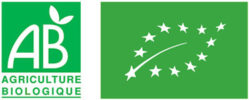 LES MEILLEURS VINS DE FRANCE 2014 par la Revue du Vin de France p. 606
Les Galets Rouges s'avère une belle gourmandise méridionale avec son fruit, soyeux tout en rondeur. Les Galets Rouges 2011
Note : 13.5/20
LE GRAND GUIDE DES VINS DE FRANCE 2013 – Bettane & Desseauve p. 961
Lecture d'un millésime équilibré qui joue la carte de la complexité aromatique tournée vers les fruits noirs pour rejoindre une bouche ciselée au caractère solaire.
Note : 14,5/20
LE GRAND GUIDE DES VINS DE FRANCE 2012 – Bettane & Desseauve p. 961
Intensément fruité et expressif, avec des notes de réglisse et de fruits noirs confiturés. Souple avec un joli grain de tanin, un vrai plaisir !
Note : 14.5/20
LES MEILLEURS VINS DE FRANCE 2012 par la RVF p.611
Quant au Galets Rouges 2010, c'est un vrai plaisir gourmand avec un fruit doux ; il est déjà bon à boire.
LA SELECTION PARKER DES VINS de France et du Monde p. 295
Juteux, franc et enrobant, cet assemblage de syrah, de grenache, de mourvèdre et de carignan entremêle un fruit de cassis et de mûre à des notes de chocolat amer et d'herbes de Provence.
THE WINE ADVOCATE Octobre 2010
« A wine that's always well-made and thoroughly enjoyable, the 2015 les Galets Rouges is one of the finest vintages to date. Its ruby/purple color is followed by lots of Syrah characteristics of black fruits, pepper, earth and hints of meatiness. With surprising complexity, medium to full-bodied richness and a layered, charming style, drink this Old World fruit bomb over the coming couple of years. »
Note : 89/100
FIGARO MAGAZINE Spécial vin – Octobre 2011 p.148
Les Galets Rouges 2009 : Belle maturité qui fait une bouche lisse tout en réglisse et en fruits noirs avec des senteurs de confiture. Savoureux. A butiner de plaisir.