Gerty Linertz's Poached, Sautéed and Chilled Foie Gras Marinated in Elderberry Coulis
---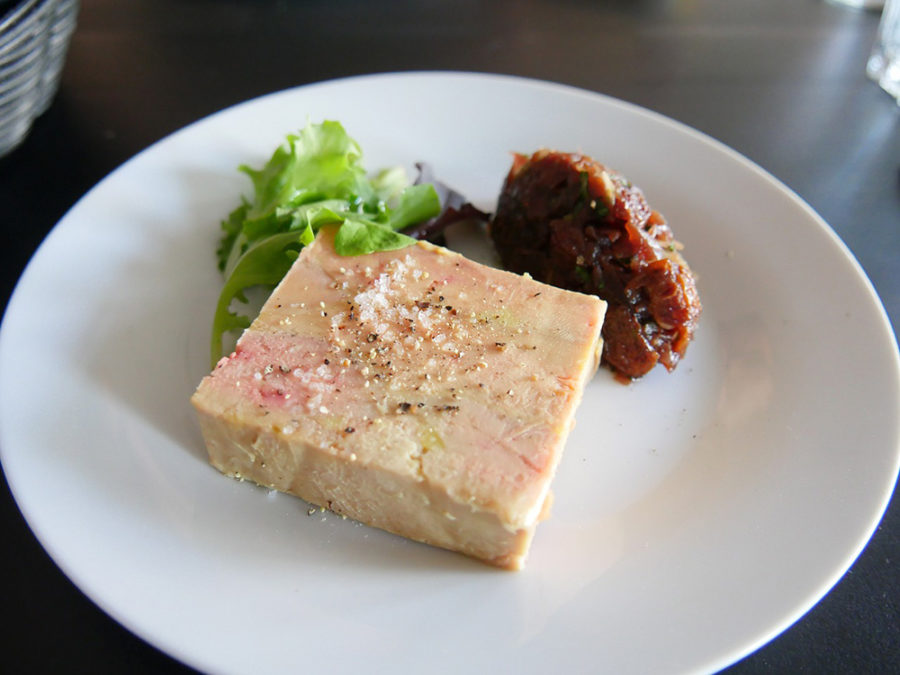 An original idea by the Belgian chef Gerty Linertz of Cyrano
Gerty advises pairing it with Terre d'Argence blanc for its balance and aromatic palate.
www.cyrano.be
Ingredients:
Fresh goose Foie gras
Garlic
Thyme
Elderberry coulis (or a coulis of any red or black fruit depending on the season)
Chicken stock
---
1. Bring the stock to a boil.
2. Separate the foie in two and plunge it for 3 minutes in the stock.
3. Prepare a pan rubbed with garlic, then brown the foie.
4. Remove the foie and set aside on a tray in the refrigerator for 24 hours.
5. Vacuum pack the foie with 3 sprigs of thyme and 3 tablespoons of elderberry coulis.
6. Set aside for 3 days.
7. Serve with scoops of melon, a sprig of thyme and a little bit of coulis for presentation.