Aromatic generosity and structure
The first vintage of the Terre de Feu is linked to summer conditions particularly favourable to the ripening of the Grenache, with a dry and hot summer in 2003.
During the assemblage, the originality and the richness of the Grenache encouraged us to preserve its purity. Therefore, Terre de Feu is an exceptional vintage that is produced when the Grenache vines display small, concentrated berries.
Our oldest Grenache Noir vines (50 years) are located on a steep hill facing due south, where the rounded stones (grès) lie on clayey soil. And so, the vines draw from the depths the freshness and the moisture necessary for the right balance of the wine, even for hot and dry vintages.
AOC Costières de Nîmes
Red
Old Grenache vines with a touch of Carignan
Also completed with Mourvèdre or Syrah -Depending on the vintage-.
Grenache is very expressive and original with aromas of wild raspberry liqueur.
The assemblage is done with old Mouvèdre and Carignan vines to perfect its balance. The harvest is done manually when the fruit is very ripe.
It is aged half in vats and half in casks of more than 4 wines in order to increase its aromatic complexity without letting it be too marked by the wood.
Recipe
ideas for
our red
wines…
Appearance
A beautiful deep ruby.
Bouquet
Strong, harmonious and deep with aromas of raspberry liqueur and crisp cherry, garrigue and dark chocolate along with peppermint.
Palate
Generously fruity with elegant, firm and silky tannins. Notes of menthol and chocolate.
Food pairing
Pairs with sweet and savoury dishes: duck breast and figs, game, cheeses (Roquefort) or desserts (red fruit sorbets, chocolate cake).
Emmanuel Laporte in Florence Hernandez's 'Vins et Chocolat' pairs it with a chocolate lamb sautée.
Ageing
Enjoy now or over 10 years.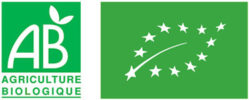 LE GRAND GUIDE DES VINS DE FRANCE 2016
Bettane & Desseauve
Graded : 14.5/20 (2013)
LES MEILLEURS VINS DE FRANCE 2016 par la RVF
Graded : 14,5/20 (2013)
Robert Parker
Millésime 2011
Still in barrel, the 2011 Costieres de Nimes Terre de Feu is a traditionally made blend of Grenache, Carignan and Syrah. Aged half in concrete and half in older barrels, it offers a sweet, forward bouquet of wild strawberry, sweet spice, underbrush and hints of flowers to go with a medium-bodied, soft, supple and beautifully textured profile on the palate. Straight up delicious.
Graded : 89/100