A fruity and mineral gourmet wine
The 'Galets' are a homage to our stony soil called 'grès'. Sculpted by the moraine of the Rhône river in the Quaternary Period, they are emblematic of our terroir that is located near the river. This stony soil is complemented by the originality of a chalky soil from the Mesozoic Era, rarer in our Appellation and best suited to our white wines.
At the confluence of Provence and Camargue, the Mediterranean summer sea breezes contributes to the balance of the wine.
This cuvee comes in three colours: Dorés, Rosés and Rouges like the colours of the stones under the sun.
AOP Costières de Nîmes
White
A union of Grenache Blanc, Roussanne and Vermentino
North-facing parcels make a 'cool' terroir in the Mediterannean climate, which gives a lot of vivacity to the wine. Similarly, controlling the temperatures during the entire cycle of fermentation and ageing allows the wine to conserve its fruitiness and freshness.
The wines are vinified without sulphur for more purity and fruitiness. A slight addition at bottling to assure the stability of the wine.
Recipe
ideas for
our white
wines…
Appearance
Clear yellow with flashes of gold.
Bouquet
Fruity (citrus and white-fleshed fruit), floral (broom shrub) and mineral (flint) notes.
Palate
A quick attack with citric notes with a beautiful aromatic persistence. A silky and cool texture. A salty note, reminiscent of the sea breeze, makes up part of its finesse.
Food pairing
Brandade de Nîmes, tapas, pineapple roast pork, goat cheese.
Serve at about 10°C.
Ageing
Enjoy now or over three years.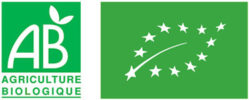 Le Grand Guide des Vins de France 2017 – Bettane & Desseauve
Assemblage heureux de Grenache, Roussanne et Vermentino. Vin en demi-corps, saveur de fruit blanc et fine salinité.
Note : 13.5/20
Les Meilleurs Vins de France 2016 par la Revue du Vin de France
Les blancs sont élégamment épicés avec une belle sève en bouche. Galets Dorés 2014 offre une belle intensité fruitée.
Note : 14/20
La Sélection Parker des Vins de France et du Monde
Ce Grenache Blanc additionné d'un peu de Roussanne dégage un parfum époustouflant de chèvrefeuille, de narcisse, de pêche, de melon cantaloup et de poivre blanc. Suit une finale succulente, subtilement huileuse et véritablement éclatante.
Note : 87/100