KEY ELEMENTS OF OUR TERROIR
Located at the crossing of the Rhône, Camargue and Languedoc, the mosaic of terroirs combines the richness of different varietals.
The rounded rocks that characterize our landscape were brought by the glacier of the Rhône close to 2 million years ago. They are linked to the minerality which brings balance and freshness to the wines.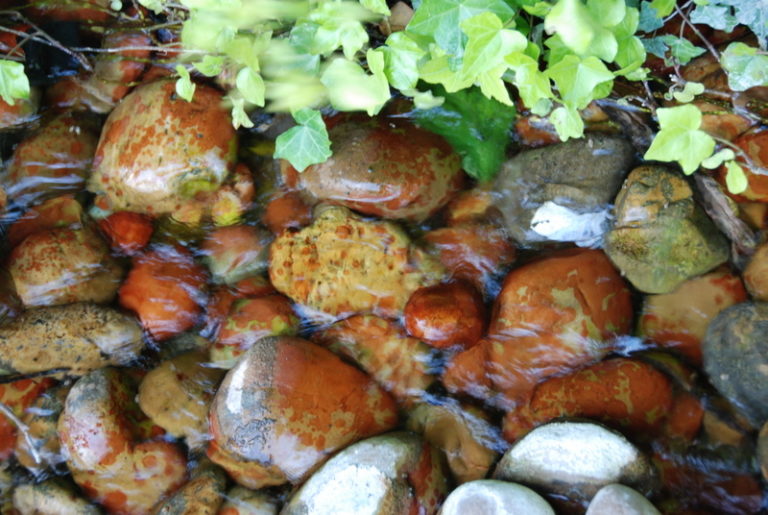 The North Wind with its dry and cold Mistral combats dampness, a source of disease. The South Wind with its summer sea breezes contributes to the freshness and the purity of the fruit in the wines.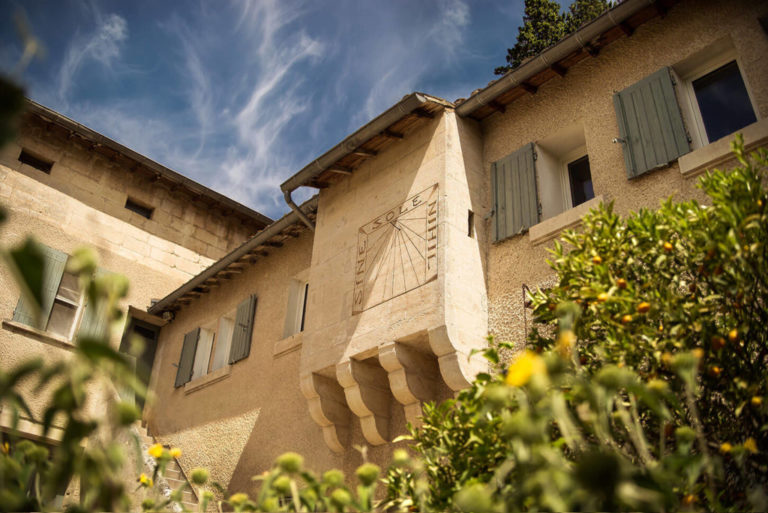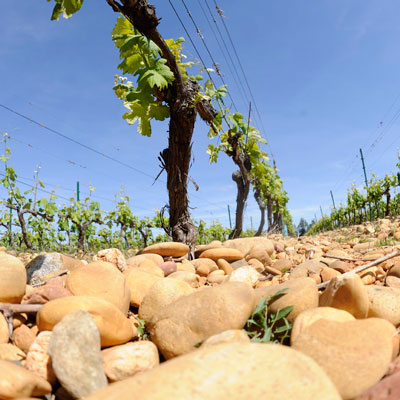 Les alluvions caillouteuses ont été charriées il y a près de 2 millions d'années.
Cette minéralité, signature des vins du domaine, confère équilibre et fraîcheur aux vins.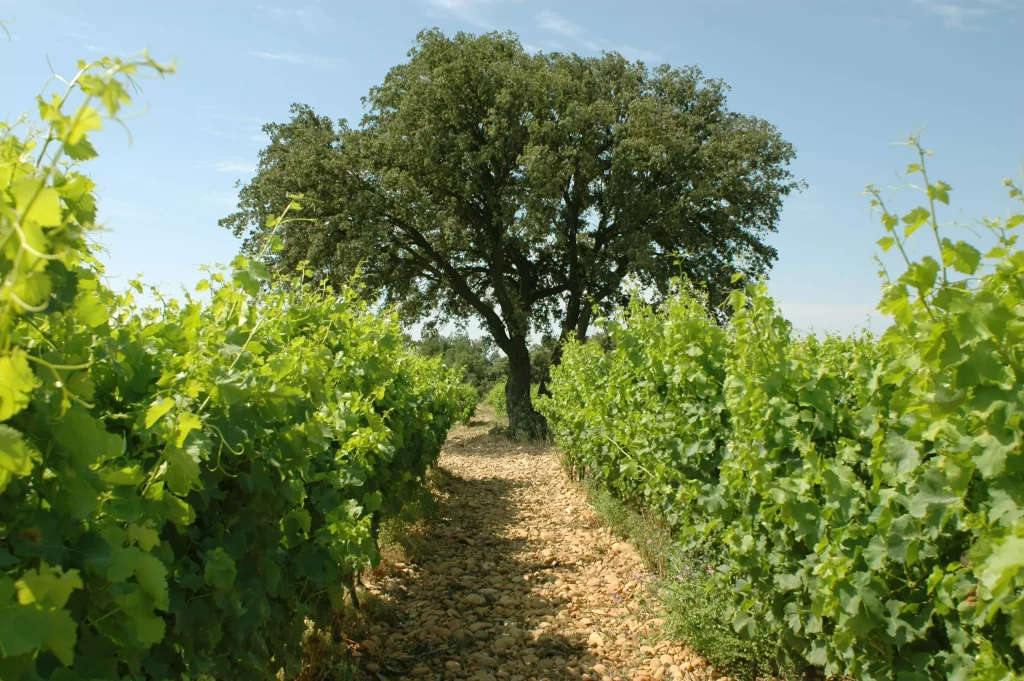 Le vent du Nord avec le souffle sec et froid du Mistral combat l'humidité, source de maladie.
Le vent du Sud avec ses brises marines estivales, participe à la fraîcheur et à la pureté du fruit dans les vins.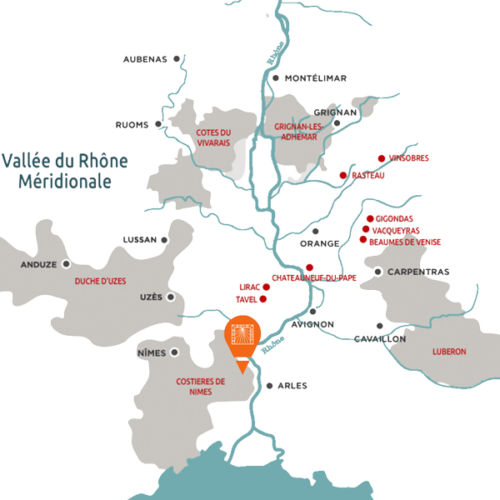 The domain as seen from the sky
The diversity of our soils, the exposure to the sun and the varieties of wine create a mosaic of plots of land. The magic of the assemblage enhances their personality and how they complement each other. This alchemy is the secret of the richness of our wines. Discover the origin of our cuvees through this interactive map.