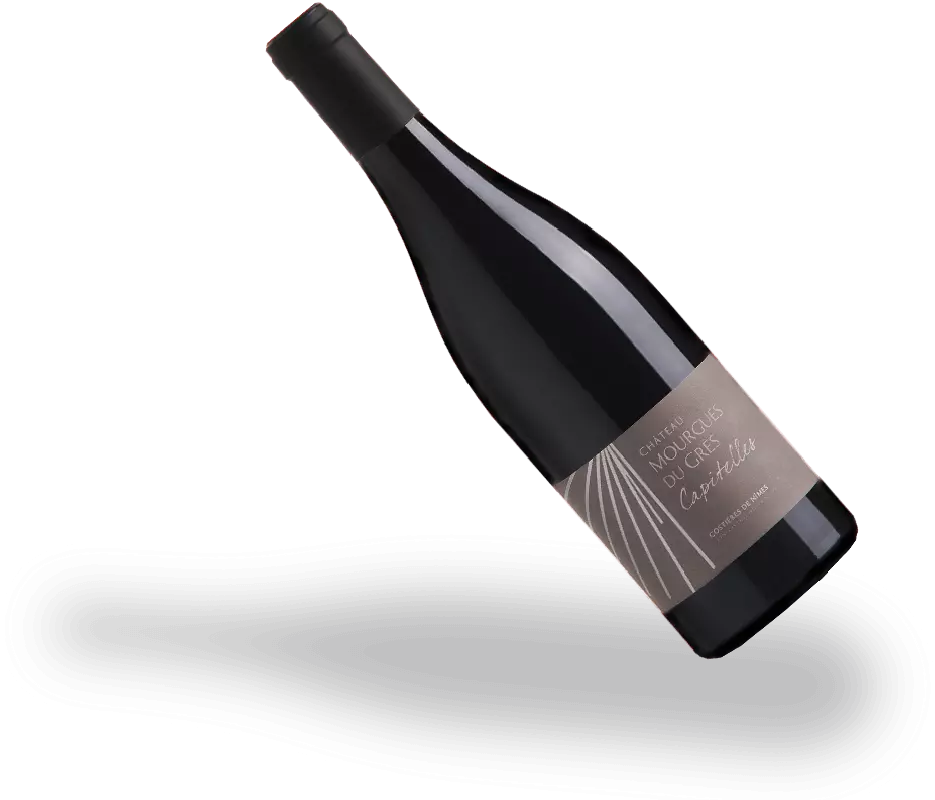 Layered aromas and ageing
The stone capitelle that stands in our vineyard is the inspiration for this exceptional cuvee. In the image of this edifice, we hope that our wine finds its place in history; like its walls shaped with precision, we earch for the harmony of a delicate but structured wine. Our ageing cellar, constructed with the same Beaucaire stone, shelters the barrels underground, under vaulted ceilings that keep them cool and allow them to age in peace.

Black and bright, with flashes of violet.

Powerful aromas of black berry compote (crème de cassis), violets, black pepper and mild spices.

Beautifully ample with the scent of the surrounding garrigue, black berries, violet, dark chocolate and liquorice. The harmonious oak mixes with the fruit without dominating it.

Red meat in sauce, game meat, and cheeses with character.

May be enjoyed now, reaching its full maturity in 3 years, and ages even more over 8 to 10 years.
AOP Costières de Nîmes Rouge
Selection of old Syrah vines, complemented by Grenache and Carignan
The most concentrated structure of the grape (with a low yield of 25-30 hectolitres per hectare) justifies a selection followed by a long and particular ageing. The ageing, which is done in casks for one year and then one year in vats, gives this intensely fruity wine sweet vanilla and grilled aromas at the same time. No fining or filtration. With a mature structure, this wine ages well and is characterised by volume and complexity.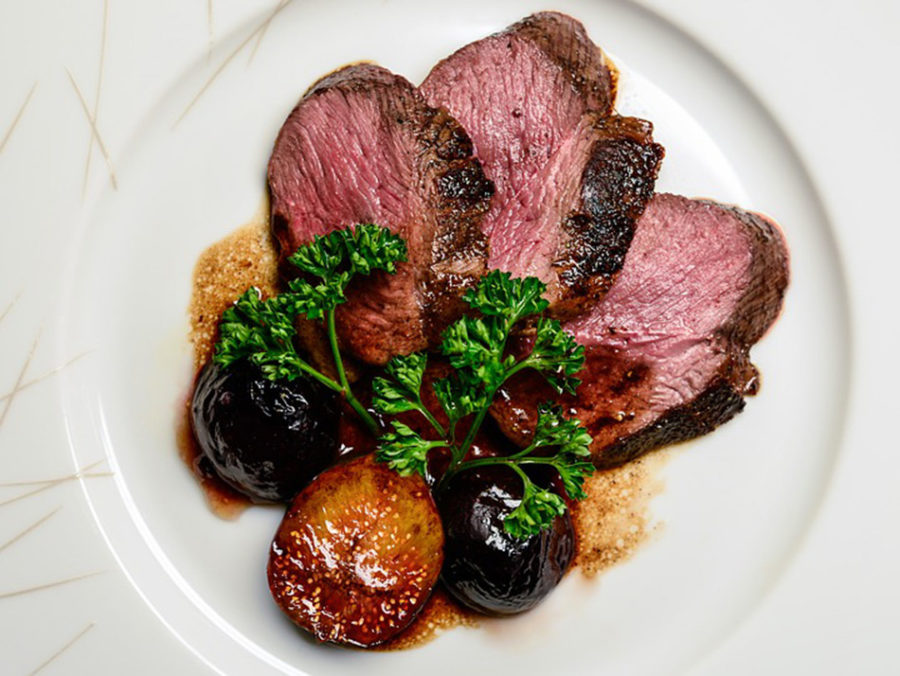 Recipe ideas for our red wines…
«Belle robe sombre, reflets violacés. Nez plaisant mariant tonalités florales,fruitées et épicées. En bouche beaucoup d''étoffe, de matière dès l'attaque et une personnalité aromatique d'une pureté remarquable. Finale d'épices, de zan, de fruits à noyau.» Millésime 2019
«À l'élevage encore présent, cette sélection de vieilles vignes de syrah (puis de grenache et de carignan) s'affirme dans un style concentré où la mûre et le cassis se faufilent un chemin au milieu de tanins denses et civilisés. La garde ou une côte de taureau selon l'envie. » Millésime 2017
«Belle robe sombre, ample et velouté, persistant en bouche, charnu et très aromatique, où les fruits noirs très mûrs se fondent avec des notes épicées, d'une bonne structure tannique, et d''excellente évolution, à prévoir sur une fricassée de lapin forestière à l'ail, par exemple.» Millésime 2017