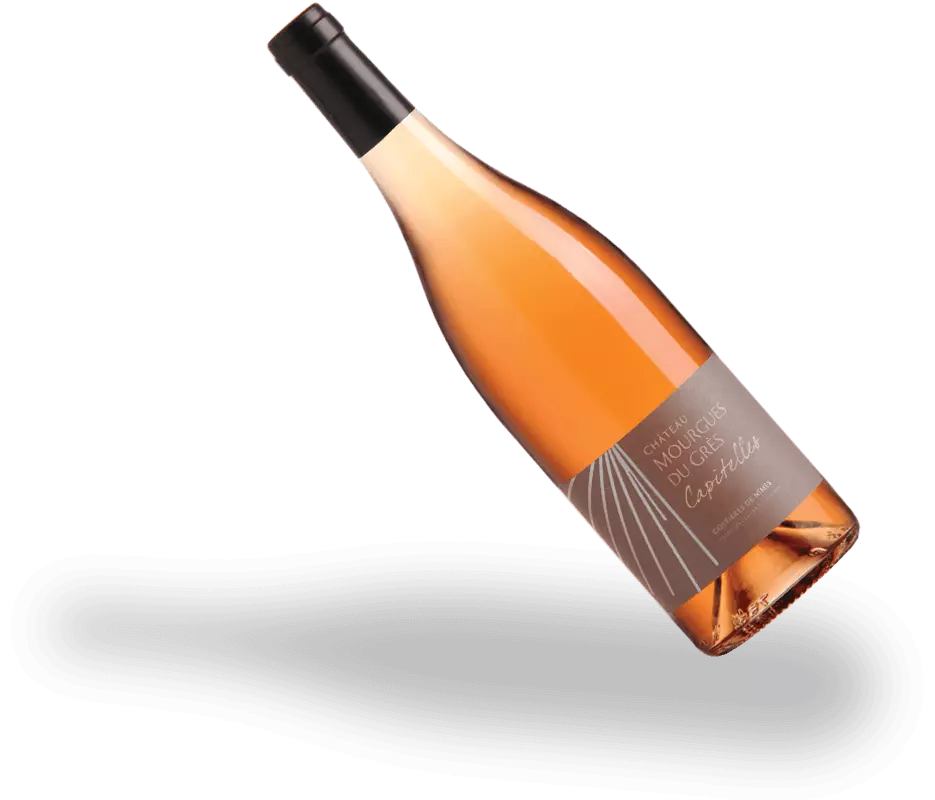 Layered aromas and ageing
The stone capitelle that stands in our vineyard is the inspiration for this exceptional cuvee. In the image of this edifice, we hope that our wine finds its place in history; like its walls shaped with precision, we search for the harmony of a delicate but structured wine. Our ageing cellar, constructed with the same Beaucaire stone, shelters the barrels underground, under vaulted ceilings that keep them cool and allow them to age in peace. Far from the current standards of rosé, with lots of originality, this gourmet, ample and complex wine improves thanks to its ageing and its evolution in the bottle.


Ample and concentrated on fresh red berries, slight brioche and the inside of bread.

An elegant and full-bodied attack. A beautiful, balanced minerality and a lot of volume on the fruit (redcurrant) with hints of spices and grilled hazelnut.

Can be paired with sweet and savoury dishes, and exotic and spicy cuisine: roast pork with quince, lemon tagine, fish (bell pepper tuna).

Enjoy now or over three years.
AOP Costières de Nîmes Rosé
The marriage of Mourvèdre and Grenache
With a touch of Syrah -depending on the vintage-. Rosé 'de saignée' fermented and aged in demi-muids. This type of fermentation and ageing brings a suaveness to the flavour as well as an aromatic complexity, with notes of spices and vanilla. Vinification and ageing without sulphur for more purity and fruitiness. A slight addition at bottling to ensure the stability of the wine.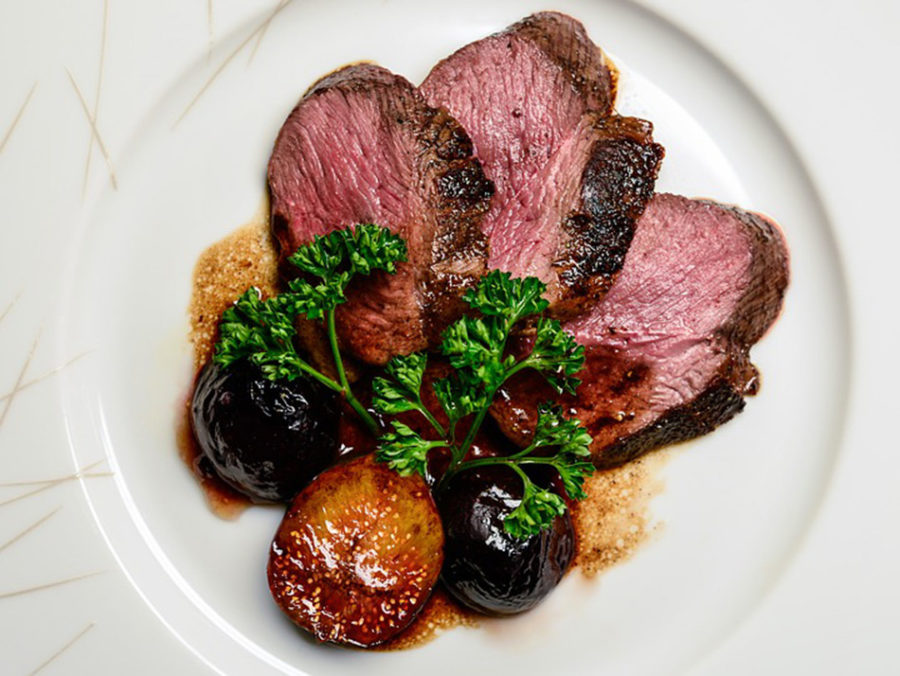 Recipe ideas for our red wines…
Guide La Tulipe Rouge 2021
« Voilà une conception originale et réussie du rosé, qui promet les meilleurs accords à table. Aux notes d'orange, de fruits confits et de miel, ce vin délivre une matière ample, vineuse, jouant sur des amers salivants en finale. À réserver pour la table. » Millésime 2018
2013 - LES MEILLEURS VINS DE FRANCE 2015 par la Revue du Vin de France
« Vous régalera sur un plat de caractère. Magnifique. »
2013 - LE GRAND GUIDE DES VINS DE France 2016 – Bettane & Desseauve
« Un rosé vinifié et élevé en barrique pendant 4 mois. C'est un élevage très juste qui a créé un vrai rosé de repas avec plus de complexité et de fond qu'un rosé de base. Bien fait. »